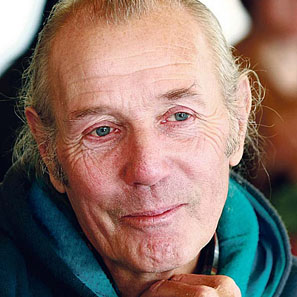 Henri Monfort
Born in 1953, at the end point of Brittany in France on the Pointe du Raz and it is in that magical world of wilderness with the ocean and the wind that he got contact with the forces of nature. Shaman and therapist, he lives now in Nantes where he began his Pranic Nourishment experience.
Since the 23 November 2002 he feeds now on Prana. He accompanied over a thousand people in the 21 day process he designed with only water and Prana. Henri works in the united quantum field directly in the light of the atom, in permanent contact with the intelligence of life the "Supramental" that Sri Aurobindo describes in his legacy, all this for a needed evolution of our civilization and to prepare the new paradigm rising.
nourriture.pranique.free.fr/english_index.html
---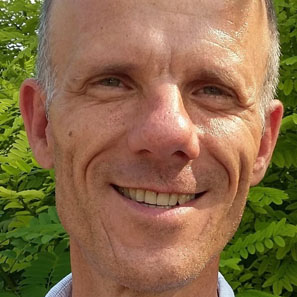 Gabriel Lesquoy
Gabriel Lesquoy , born in France in 1967 is passionated by the human being as a whole for a long time, he experiments Pranic Nourishment since July 2012. He indeed discovered that one of the royal roads for the reconnection to one and the strengths of the universe was precisely to feed directly from the Source. Because all of us are vibratory before to be biological, we are all beings of light and reconnection to the heart allows the emergence of a full consciousness as well as to regain his rightful place within the quantum unified field.
www.pranainspire.com
www.facebook.com/avec.inspire
---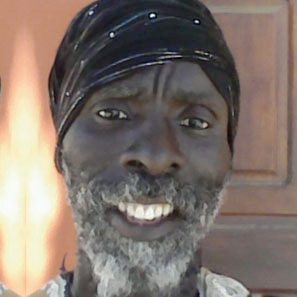 Elitom El-amin
Elitom El-amin, born in 1969 in USA in the city of Pittsburgh but raised in Ohio, from African American origins. He teaches living on Prana since 15 years, sharing deep knowledge and experience. Also author of the book "It's Ok to Be Healthy", and coming soon, "Human Photosynthesis 101". The goal of is that all humanity gets familiarity with the knowledge, in order to live in a peaceful world of harmony.
www.elitom-training.com
www.facebook.com/elitom.elamin
---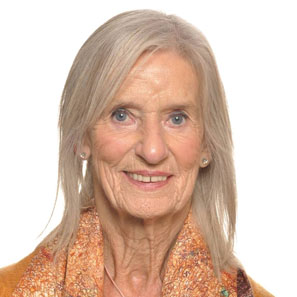 Erika Witthuhn
Born in Hamburg in 1936, Erika is feeding on Prana since 2001, a gift she received thanks to her spiritual path and experience of an intense life. She dedicates herself to share her awakening together with knowledge of some friends as Jasmuheen for who she translated some books and that she works with in harmonious friendship. Erika travels all over the world as ambassador of many communities, but she is first of all creator of tools of peace and harmony to help in the awakening of the big human family in this new paradigm. She lives fully her life, staying in connection in all domains, always in connection of the co-creation of this new world love peace and joy. It's our call to participate donating our knowledge and experience for the planet and all humanity and for the universe and other galaxies.
collegedepaix.blogspot.it
www.facebook.com/erika.witthuhn.1
---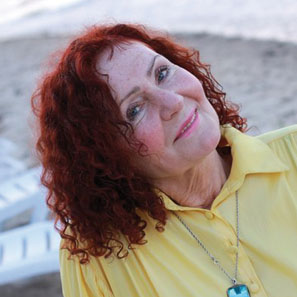 Galina El-Sharas
Galina El-Sharas, lives feeding on Prana since 2009. She is a healer of the New Times, a researcher, teacher of meditation, creator of more than 10 different workshops. Galina opens hearts in resonance with the vibrations of the Universe, teaches breathing Love. This creates its own perfect universe for each one of us. She conducts many seminars, webinars, retreats, and has experience of practical processes to facilitate the transition to Prana in the Center "PranaHouse" (Crimea). Her students comfortably and safely acquire the experience of Pranic Nourishment and the transition to more lighter types of food of any level.
pranaed.ru
---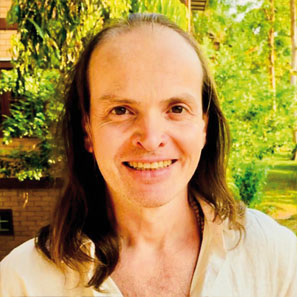 Nicolas Pilartz
Nicolas Pilartz was born in 1971 in the city of Paris, in France. His has the british nationality, his father is German and his mother Italian. He got the information of Pranic Nourishment in 2012; today he dedicates himself to share and spread the information of what he became trough his transformation and his life as breatharian. He helps and supports whoever wants to get closer to this new paradigm, accompanying them on the way of changing.
A new world is possible, it's ready to birth; it's made of peace and joy, without slavery and violence, a simple and free world of the needs to take anything from the outside of what we already have inside of us.
www.prana-21.com
www.facebook.com/nicolas.pilartz
---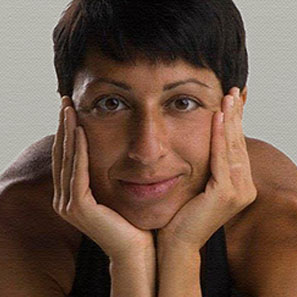 Sabine Yogacharya
Yogacharya Sabine, was born in Syracuse in 1970, she is passionate about yoga and spiritual practices that lead on the way of Prana. Then she met in 2013 in Assisi, Jasmuheen, opening the gates to the experimentation of the practice of Pranic Nourishment, carrying out successfully a transition path made through 25 days in water and lemon, interrupting, then , to return to a light nutrition vegan conscious. Sabine currently has transformed his body through the pranic recoding, which she is nourished for 15 days of light each month. In May 2016 she released her first book about her still active transition to breatharianism.
www.yoganismo.com
www.facebook.com/SabineSavita
---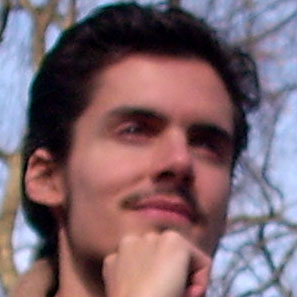 Equiano
Equiano, was born in Munich in 1986 and grew up in Germany. Until today, life has shown him, that pain is already the foundation for joy and inspiration! He lived for one year in the forest, without technology or contact to civilisation, spent a half year in an indian ashram and experienced the Pranic Process. He went through a one-month intense Retreat on Costa Rica and encountered his pure light in the sacred Valley of Peru.
Equiano thrives for an all-inclusive human life, where fear, doubt and guilt become our guides, rather than trying to get rid of something. A life, led by inspiration of source and the joy of every moment! The only truth he found, is: "Everything is Love and Paradox!"
www.innere-nahrung.jetzt
https://www.facebook.com/sei.mal.anders
---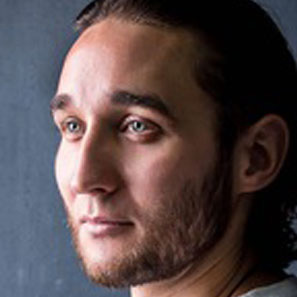 Dmitry Lapshinov (Dima)
In Skype videoconference
Dmitry Lapshinov (Sri Mahkara Jothi is Dimitri's spiritual name that has been given to him by siddhars Sri Prannaji and Sri Pranaraj in the 18 Tamil Siddha tradition) – Breatharian and spiritual practitioner, the founder of "Svarga" self-improvement system, the author of "The Sound of Silence" book. Who is not dedicated to only one tradition, he is trying to experience all sacred secrets of all: "At spiritual level we are one whole! There are the keys everywhere and rational grains of single and whole way of self-improvement", he said. As of today, he experienced and opened Taoist Qigong of Shen family traditions and traditions of Wudang mountains; Japanese art Zen; Cossack Spas of "Topor'" clan; Yoga of the "18 Tamil Siddhars" tradition; Tibetan "Bon" Zogchen tradition and Tibetan Tantra of Jonang tradition which saved the secrets of six yogas of Naropa and six yogas of Niguma.
ty-master.ru/eng
www.facebook.com/dmitry.lapshinov.5
---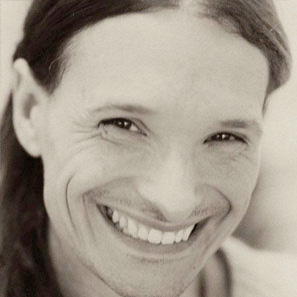 Victor Truviano
In Skype videoconference
Victor Truviano was born in Argentina. He lived for many years near Buenos Aires. He feeds on Prana since 9 years and is s strong, active, intense and flexible personality. He lives in a state of permanent happiness. He sleeps two to four hours a day and sometimes does not sleep for days. This is due to its ability to maintain a very high level of energy thanks to this infinite source of nutrition that allows him to regenerate the body, teeth, hair, healing of myopia and other diseases. Today he is traveling to different countries all over the world teaching a deep inner process.
www.victortruviano.com/it
www.facebook.com/victortruviano
---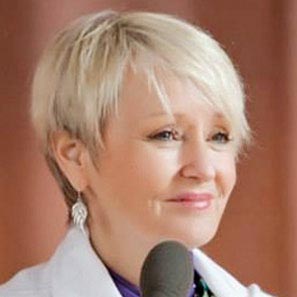 Jasmuheen
In Skype videoconference
Known as the grandmother of western Breatharianism, Jasmuheen has been nourished by prana – what she calls Cosmic Micro Fuel – for the past 24 years after her physical system was converted to Pranic Nourishment in 1993 via the powerful 21 day Process. Jasmuheen is the author of 38 books that are published in 18 languages, of which seven of these are dedicated to this topic of alternate nutrition.
"Pranic living is much more than a way to be at greater choice regarding how we can nourish our physical bodies, for it allows us to free ourselves from all human hungers including emotional and mental hungers as well.There is a science to this and there is also a simple yet powerful way to anchor ourselves deeper into the infinite ocean of the purest nourishment that a human system can know while still maintaining physical existence! A world without hungry people means a world that exists in peace!"
The founder of the Embassy of Peace, in 2008 Jasmuheen was appointed lifetime President of the Global Congress of Spiritual Scientists in Bangalore India. She has also liaised with various levels of government and presented her work to the UN in both Vienna and New York. In 2015, Jasmuheen was also honored with a special Diploma for her dedicated global peace work by Spiri Haret University in Romania.
www.jasmuheen.com
www.facebook.com/jasmuheen
---
Oberom
In Skype videoconference
Oberom was born August 23, 1984 in a southern alternative community of Minas Gerais, where he lived with 20 families in search of a simple life with high consciousness. He has experienced Pranic Nourishment in 2001, living the 21 day process. He is dedicated today to serve the All, the Dharma the emergence of peace , love and light. He is the author of "Journey in the Light ," " No flow of happiness " and " Yoga vegan." He spreads his message through lectures and workshops in South America, North , Europe and Asia.
www.conscienciapranica.com/p/oberom.html
www.facebook.com/oberom.om
---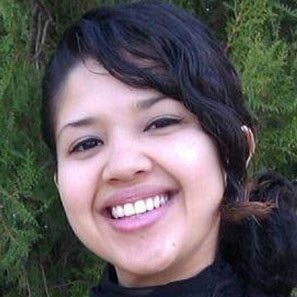 Jasmin Herrera
In Skype videoconference
She was born in 1986 and at 9 she went to live in Spain.
Naturopath, nutritionist, and holistic therapist. Her inner growth led her, one day of June 2014, not to feel hungry and she decided on a natural way to respect herself and to do the experience with her body and her state of inner consciousness. Months later, she did the 21 days process and now she accompanies with a pure feeling people who want to complete the process in Spain and other countries. She gives conferences and workshops in which she shares her life experience carrying the message of freedom and love that we all have inside, beyond the mental conditioning inculcated by the society in which we live. "They made us believe that we couldn't live without eating in order to make us believe that we are poor mortals, when in reality we are Divine Beings living a human experience."
jasminjhc.wix.com/jasmin
www.facebook.com/jasminjuliana.herreracardona
---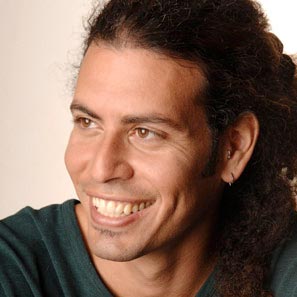 Ray Maor
In Skype videoconference
Ray Maor was born in Israel. Following a normal Israeli life, he joined the military service when he was 18 for a five year service followed by a long trip abroad that opened up his eyes to the world of spiritual development.
At the age of thirty one Ray has decided to take a huge leap of faith by going through a 21 day fast pranic initiation that changed his life forever.
Now Ray is a spiritual Breatharian guide that is committed to bringing the self-empowering and spiritual development knowledge to all that is in search for a higher understanding of our reality and our divine selves.
Ray invented the 10 day group process breatharian initiation that, like Ray, allows for true balance between the scientific and logic mind and the spiritual and emotional bodies in perfect harmony.
www.raymaor.com
www.facebook.com/ray.maor.9
---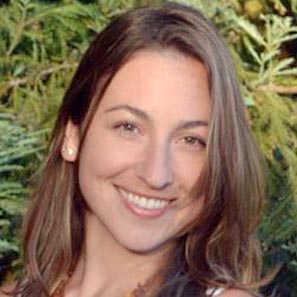 Camila Castillo
In Skype videoconference
As a woman and mother living for the past 8 years in the Pranic Breatharian state, Camila accompanies women in their transition to Living on Light so that families worldwide may cultivate self-empowerment and consciousness in the present and next generations of our humanity. She is the creator of the 4 Day Pranic Woman Program, which through the Prana, purifies and illuminates the feminine energy field and reprograms the information of the Reproductive System, that holds the memories of our human family lineage, and the key to unleashing the Divine and Beautiful wisdom within each Woman and Being. Her work has been received by women and girls of all ages and in all stages of life and is integrated with ease, precision, and joy. She is a lover of her family, nature and life, breastfeeder, homeschooler, dancer, and joyful being!
www.pranicwoman.com
www.facebook.com/pranicwomanprogram
---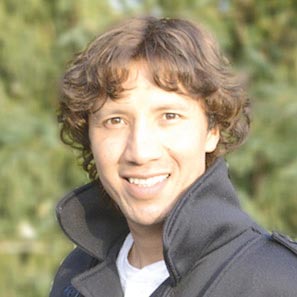 Akahi
In Skype videoconference
After his 21 day living on light initiation on 2008, "Akahi's develop the capacity to revolutionize the existing method of 21 day in to a new 8 day process of conscious breathing practices and make it simpler and more effective for people in everyday lives.
The Scientifically proven benefits of Akahi 8 Day Breatharian Method, accompanies hundreds of people everyday around the world safely to the Pranic Breatharian State, Documented on movies and television, His method has been adopted as a template by the new generation of breatharian teachers in Germany, Israel, USA, Holland, UK.
Akahi is the Author of the book " Becoming Breatharian"
Featured in the movies *Living of Energy, We Are Energy* and *The Grand Self*
akahibreatharianmethod.com
www.facebook.com/breatharianlifestyle
---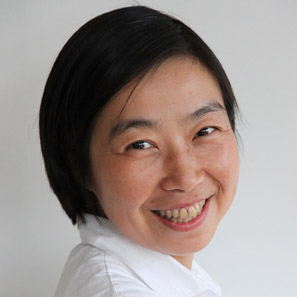 Master Tianying
In Skype videoconference
In her youth, Tianying practiced Kung Fu, and then due to a serious illness, she switched to Qi Gong. However, in 1993, after an auspicious encounter with Tian Gong Grand Master Le Tian Shi Fu, her life changed. Since that time she is in a "BiGu-state". Bi Gu is a several thousand years old Chinese method which allows a change of diet, so that one will be able to live wholly or partly on cosmic energy and to correspondingly renounce earthly food.
Her life-threatening liver disease, from which she had suffered for ten years, disappeared after barely practicing the Tian Gong exercises. During this same process, extraordinary skills emerged in her, such as clairvoyance, communication with beings from higher dimensions, telepathy, and the skill to transmit Bi Gu energy. Consequently, she left her civil service job and focused her life on serving other people. From that time on she gave seminars she gave seminars and energy transmissions in China. Since 1998 she has expanded her work to Europe and many other countries worldwide.
Now, where ever she travels, she touches the hearts of thousands of people with her lectures, energy transmissions and with her incredible healing singing. Many profound healings have been generated and accomplished with the power and help of the Great Love.
www.tiangong.de
www.facebook.com/tiangongberlin
---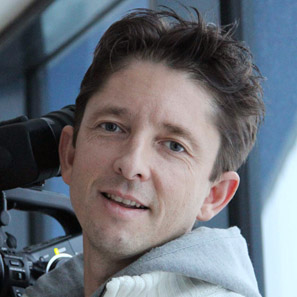 P.A. Straubinger
In Skype videoconference
Renowned Austrian filmmaker P.A. Straubinger has more than two decades of experience as a journalist for the Austrian Broadcasting Corporation. In the 1990s his interest in transpersonal psychology led to intensive practice in yoga and meditation. A personal encounter in spring 2000, when he met a meditation teacher, who had not eaten for more than a year by then, awakened his interest in the strange topic of Breatharianism. Still beeing skeptical he started 10 years of research around the globe, searching for traces, evidence and skeptical scrutiny of this human mystery . 200 hours of footage were edited to the 90 minute feature documentary "IN THE BEGINNING THERE WAS LIGHT" which premiered at the Film Festival in Cannes and became one of the most influential and successful feature documentaries in Austrian Cinema history as it outnumbered Hollywood Blockbusters like "Harry Potter" and led to a huge public discussion.
www.lightdocumentary.com
www.facebook.com/lightdocumentary
IN THE BEGINNING THERE WAS LIGHT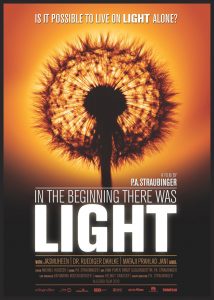 Is it possible that human beings can survive without food and fluid over many years and live on light alone? Most people would spontaneously say that this just cannot be. It's impossible! But based on certified reports of personal experiences, interviews and scientifically documented laboratory experiments, the picture follows the phenomenon of "inedia completa" aka "Breatharianism" or "Bigu" – known in all cultures throughout all times.
This picture starts on a fascinating and intriguing journey around the globe and includes not only the latest explanatory models taken from quantum physics and biophysics but touches on the knowledge from eastern spiritual tradition as well.
It is not the film's intention to advocate that one should stop eating but it does challenge the prevailing mechanistic-materialistic philosophy dominating our society today.
---