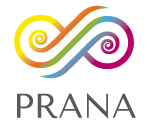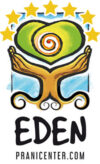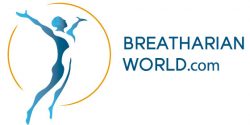 Dear brothers and sister,
thanks to supreme consciousness guiding the whole reality of perfection we are showed the path of blissfullness ! With all this vibration of freedom and self-realization happening, we naturally become the higher version of ourselves as light beings, and create the pranic body, a more refined expression of love.
In these moments of sudden change, we listen to our inner guidance connected to the Supreme, we feel peace. If you feel fear, we invite you to lighten your material food consumption, in order to perceive the perfection happening.
The love, this massive gift of transformation is truly Light, there is nowhere else to go, you are already in the perfect place, in the perfect time, in the perfect body !
I say, kingdom of heaven has come closer.
In love,
Nicolas

PRANIC WORLD FESTIVAL ONLINE

Hello dear ones,
we are very happy to announce that the Pranic World Festival Online 2020 is going to start in a few days and are looking forward to meet all together in the Pranic conciousness!
To bring all the beautiful messages of our speakers into your understanding, we are working a lot on the translations of the videos we received, some of them just recently. We are a team of 12+ translators translating all the videos into 4 languages, which requires time and love. So we'll be working all month of June, still receiving, translating, editing and posting our inspirational
speakers!
The plan is to send one speaker every day to your inbox from 1 June, for as many speakers we'll have.
You'll receive the video and links that will also be loaded on our website, youtube and podcast channel.
The Festival is completely free, we invite you to register here to be sure you'll receive the daily speakers in your mailbox! And remember, as we are a non-profit organization, all the content will be available FOREVER and we will always follow our gift economy intention, so feel free to help us with your donations here.
Much Love and Light,
Nicolas
---
NEW TRAILER
breatharianworld.com/en/video-pwfo-2020-trailer
GUESTS 2020
breatharianworld.com/en/#speakers
REGISTRATION FESTIVAL 2020 FREE
breatharianworld.com/en/subscribe-to-the-festival
DONATE
breatharianworld.com/en/donate
---
VIDEOS OF THE PWF PAST EDITIONS
🎦 Playlist PWF 2019:
breatharianworld.com/en/category/video-2019
🎦 Playlist PWF 2018:
breatharianworld.com/en/category/video-2018
🎦 Playlist PWF 2017:
breatharianworld.com/en/category/video-2017
🎦 Playlist PWF 2016:
breatharianworld.com/en/category/video-2016
Please register yourselves on the youtube Breatharian channel so you can stay informed about new videos we publish there. www.youtube.com/breatharianworld
---
CONTACTS
www.breatharianworld.com
info@breatharianworld.com
Facebook: www.facebook.com/pranicworldfestival
Instagram: www.instagram.com/pranicworldfestival
SOCIAL GROUPS & COMMUNITIES
Facebook groups:
World: www.facebook.com/groups/1107898175937341
IT: www.facebook.com/groups/795311907171133
FR: www.facebook.com/groups/28394139523
EN: www.facebook.com/groups/509442155886231
DE: www.facebook.com/groups/768717609940802
PT: www.facebook.com/groups/1669185759965389
RU: www.facebook.com/groups/1059305080795819
ES: www.facebook.com/groups/1806129756284383
LT: www.facebook.com/groups/127052487777145
RO: www.facebook.com/groups/nutritie.pranica
NL: www.facebook.com/groups/2109046962656305